Schroders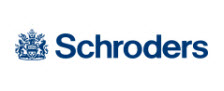 Schroders is a global asset management company based in the UK with $357.5 billion under management as of June 30, 2013. Established in 1804, Schroders has more than 200 years of investing experience. The firm has more than 3,000 employees around the world with 188 fund managers and 179 analysts, strategists and economists contributing local knowledge and investment ideas to a global research network. With 34 offices in 27 different countries, Schroders is close to the markets in which it invests and well-positioned to serve clients.
Schroders is a dedicated global asset management firm with a focused perspective, an entrepreneurial attitude and a fundamental objective to maximize returns for investors.   
Assets under management as at March 31, 2011 is in excess of US$37 billion.
Emerging markets equity funds
Sun Life Schroder Emerging Markets Fund
(Formerly Sun Life Tradewinds Emerging Markets Fund)