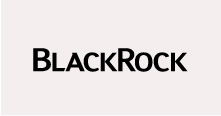 BlackRock Asset Management Canada Limited is a leader in investment management, risk management and advisory services. BlackRock offers a range of solutions, from rigorous fundamental and quantitative active management approaches to highly efficient indexing strategies. As of March 31, 2016, BlackRock's assets under management were US$4.7 trillion, and the company had approximately 12,000 employees over 70 offices in 30 countries.
iShares® is the global product leader in exchange traded funds (ETFs) with products across equities, fixed income, and commodities, which trade on 16 exchanges worldwide.
The iShares funds are bought and sold like common stocks on securities exchanges and are designed to track the performance of specific indexes. The flexibility and breadth of the iShares family allow investors to utilize ETFs within a variety of investment strategies.
iShares ETFs are managed by BlackRock, the world's largest asset manager. iShares ETFs offer a number of client benefits including lower management fees and the opportunity for better diversification to reduce their investment risk.
Canadian equity funds