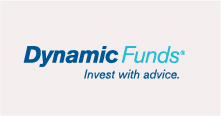 Dynamic Funds, a division of 1832 Asset Management L.P., supports a culture that is driven by independent thinking. Whether choosing investment opportunities or managing portfolios, this highly-skilled team is encouraged to act boldly and capitalize on the opportunity. This principle is consistent across each of the core areas of Dynamic's business model.
Portfolio managers are unwavering when it comes to following their strategic convictions. Every decision they make is driven by their particular investment style and the goal of optimizing returns for investors while protecting their wealth.
Dynamic Funds was established as a small investment club in Montreal in 1957, where it was a pioneer in providing professional investment advice to retail investors. Since then, Dynamic has evolved to become one of Canada's most recognized wealth management firms offering a comprehensive range of products and services, spanning every major sector, geographic region and investment discipline.
Diversified income funds
Sun Life Dynamic Strategic Yield Fund
Sun Life Dynamic Equity Income Fund