Franklin Templeton Investments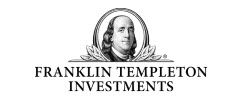 Franklin Templeton Institutional Institutional and Franklin Bissett Investment Management are part of Franklin Templeton Investments, which was founded in 1947 in New York.
Franklin Templeton is dedicated to delivering exceptional asset management with offices in 35 countries and clients located in more than 150 countries.
With more than 65 years of investment experience, Franklin Templeton is focused on delivering strong long-term results for clients. The company has offerings across asset classes, including equity, fixed income, alternative and custom solutions.
Canadian equity funds
Sun Life Franklin Bissett Canadian Equity Class
Global fixed income funds