7 ways men and women see retirement differently
---
By: Lori Landry
Chief Marketing Officer and Head of Institutional Business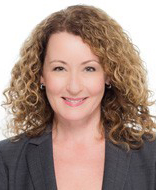 Mostly, we see eye to eye. But on seven key questions, many Canadian men and women have different perspectives about what happens after work.
Your clients are bound to be thinking a little more carefully about retirement planning at this time of year. Not only is the registered retirement savings plan (RRSP) tax deadline looming, the media is chock full of stories about the importance of building that nest egg. It's an excellent time to check in.
While every client is unique, there is a lot of good research documenting the differences in how men and women think about retirement. Sun Life Financial's 2016 Retirement Now Report found seven fascinating examples of how working men and women see retirement differently.
Men are more likely to be satisfied with their retirement savings. We asked respondents how satisfied they are, and 43.1% said either "very satisfied" or "somewhat satisfied." Not a huge number, but not as bad as it might be given the capital markets volatility we saw in the years leading up to the 2016 study. Men appear in better shape however. The percentage who said "very satisfied" or "somewhat satisfied" is 49.0%. Among women, the total was 37.4%. More than one-third (34.6%) are "very dissatisfied" or "somewhat dissatisfied" with their savings. By comparison, just 26.3% of men said the same.
One-third of women expect to be working part-time at 66. While men and women expect to work past 65 in roughly equal numbers, women are more likely to be planning on part-time work while men are more likely to keep working full-time. We asked respondents what they thought they'd be doing at 66; 32.1% of women said "working part-time" (versus 21.5% of men) and a whopping 50.7% of men said "working full-time" (versus 35.0% of women).
Men are much more likely to say they expect to work past 65 by choice. Among those who expect to be working at 66, 51% of men said they'll do so "because they want to" (versus 36.3% of women). More than six in 10 women (63.7%) expect to be working at 66 "because they need to."
Men are more likely to be confident about their understanding of financial matters. Well over half (58.4%) of men answered yes to our question, "Do you feel you have the financial knowledge to be able to make a plan for your retirement?" Among women, 44.4% said yes.
Women are more likely to believe they may outlive their retirement savings. That's true of 40.3% of women versus 33.6% of men.
Nine in 10 men are very or somewhat confident they'll be able to cover basic living expenses in retirement. The exact figure is 87.6%. Among women, 78.1% share this confidence.
There is a similar difference regarding medical expenses. We found that 80% of men are very or somewhat confident they'll be able to cover medical expenses in retirement. Among women, 69.4% of women said the same.
One more finding: 60.1% of women said they pay off their non-mortgage debt each month. Not a terrible number, but it falls short of the 67.8% of men who said the same. Obviously, this is a key factor in our respondents' ability to save for retirement.
The numbers show there's an opportunity to help both partners get on the same page when it comes to financial planning discussions.