Sun Life Global Investments
Portfolio Management Team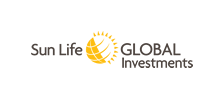 The Sun Life Global Investments Portfolio Management Team manages the firm's sub-advisory, asset manager relationships and the asset allocation solutions for Canadian investors.
The team benefits from access to a global network of investment professionals and some of the best asset managers around the world. With a focus on risk management, their rigorous selection and monitoring process provides access to leading asset managers who use insight, innovation and informed decisions to manage some of the highest-quality investment solutions for Canadian investors.
In managing asset allocation portfolios, the team incorporates strategic asset allocation principles with tactical overlay management and a strong fund manager oversight process to add value and/or reduce risk to investor portfolios over time.
As one of Canada's oldest and most trusted financial institutions, Sun Life Financial is known for its time-tested risk management strategies. Sun Life Global Investments incorporates these proven risk management strategies into all its mandates.
Sun Life Granite Managed Solutions*
Sun Life Granite Managed Solutions can support a wide range of investment objectives, from capital preservation to capital growth to income.
Sun Life Milestone Funds
Sun Life Milestone Funds provide a simplified investment solution with a guaranteed maturity value that can help with your investment goals, even in turbulent markets.
Sun Life Multi-Strategy Bond Fund
Sun Life Multi-Strategy Bond Fund uses a multi-strategy approach to provide diversified exposure to differing investment philosophies within the Canadian fixed income market, along with a small strategic allocation to global fixed income.
Daily prices

View our daily prices.
Contact us

Have a question or comment? Call or email us.