For nearly a century, MFS has been fine-tuning its active investment approach based on three pillars of success: collective expertise, long-term discipline and active risk management. The pillar at the core of its approach is the company's collective experience. MFS uses its expertise to create long-term value by investing responsibly. Throughout its long history, MFS has found that the collaborative mindset of its employees generates better investment decisions results, which in turn has benefited the investors who have chosen MFS funds.

MFS draws on its collective expertise to make better decisions in the design management of Sun Life MFS funds. There are three facets to this strategy at MFS:
Global collaboration
MFS makes every effort to ensure a balance between risk and return before making a decision. With a global view of what its various teams are doing, the 200+ investment specialists MFS employs worldwide are able to debate their respective viewpoints when analyzing the regions, industries and capital structure of each potential investment opportunity.
MFS analysts are based in offices around the world, so they understand the local customs and traditions in different regional markets. This provides a unique vantage point from which to uncover untapped opportunities for investors.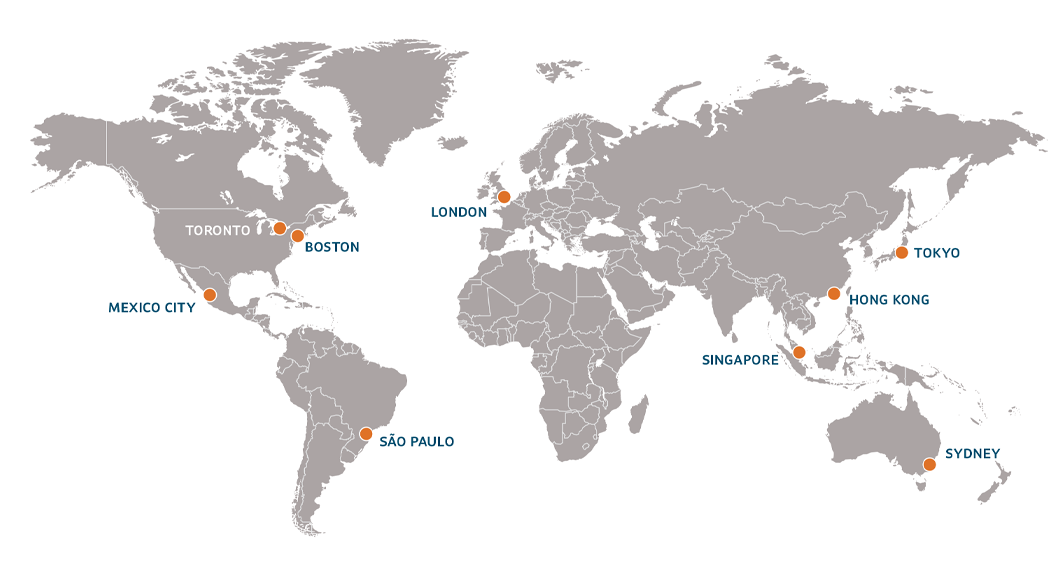 Integrated research
MFS has nine research offices worldwide, giving MFS the ability to build relationships and work closely with the companies it chooses to invest in.
Through this collaborative global process, MFS gains a detailed view of a company's entire capital structure. This local market perspective is a key advantage and it drives uncompromised information sharing. Portfolio managers can then see which factors might impact the value and sustainability of a selected company.
Unique compensation
Compensation for investment professionals also reflects the culture of collaboration. MFS offers incentives that reward long-term performance and discipline, along with peer reviews. The compensation structure based on long-term performance ensures that there is never any motivation to make any short-term decisions or trades. 
The combined strengths of MFS's collaborative approach are the cornerstone of its investment process, generating better opportunities and better investment decisions. This same approach underlies the design of Sun Life MFS funds.
Important information
1 MFS Investment Management or MFS refers to MFS Investment Management Canada Limited and MFS Institutional Advisors, Inc. MFS Investment Management is the sub-advisor to the Sun Life MFS Funds; SLGI Asset Management Inc. is the registered portfolio manager.
Commissions, trailing commissions, management fees and expenses all may be associated with mutual fund investments. Please read the fund's prospectus. Mutual funds are not guaranteed, their values change frequently and past performance may not be repeated.
The views expressed in this commentary are those of the authors and are subject to change at any time. Views expressed regarding a particular company, security, industry or market sector should not be considered an indication of trading intent of any mutual funds managed by SLGI Asset Management Inc. or sub-advised by MFS. These views are not to be considered as investment advice nor should they be considered a recommendation to buy or sell.
Information presented has been compiled from sources believed to be reliable, but no representation or warranty, express or implied, is made with respect to its timeliness or accuracy. This commentary may contain forward-looking statements about the economy and/or markets; their future performance, strategies or prospects. Forward-looking statements are not guarantees of future performance, are speculative in nature and cannot be relied upon.