One of the few things we're absolutely certain of is that no one knows everything. That's why we don't just diversify across asset classes, regions, sector and style when constructing our portfolios; we also diversify across investment management firms.

This means that the investments that make up our Sun Life Granite Managed Solutions are not limited to those selected by our in-house team. By expanding our talent pool to include external managers from around the world, we can select those that are the best at what they do. This means we can confidently deliver broad diversification across many asset classes, such as:  
Cash/Short-term bonds
Canadian fixed income
Global fixed income
Real assets
Canadian equity
U.S. equity
International equity
Emerging market equity
Connecting investors to the best expertise, wherever it's found, provides assurance that we're putting their interests first. But how do we decide who makes the A-team?
We follow a diligent and intensive evaluation process when conducting a search for a new sub-advisor that considers both qualitative and quantitative assessments. First, the portfolio management team takes a deeper dive into the universe of investment managers to find the ones that fit the Sun Life Granite Managed Solutions specific mandate. All the managers that align with the mandate then get screened based on research ratings, and then again, for risk factors. If they pass the two rounds of screenings, an enhanced due diligence is performed, which includes an on-site visit.
This process allows Sun Life Granite Managed Solutions to bring you a global spectrum of asset management talent, research and innovation from our strong partnerships with specialized investment managers.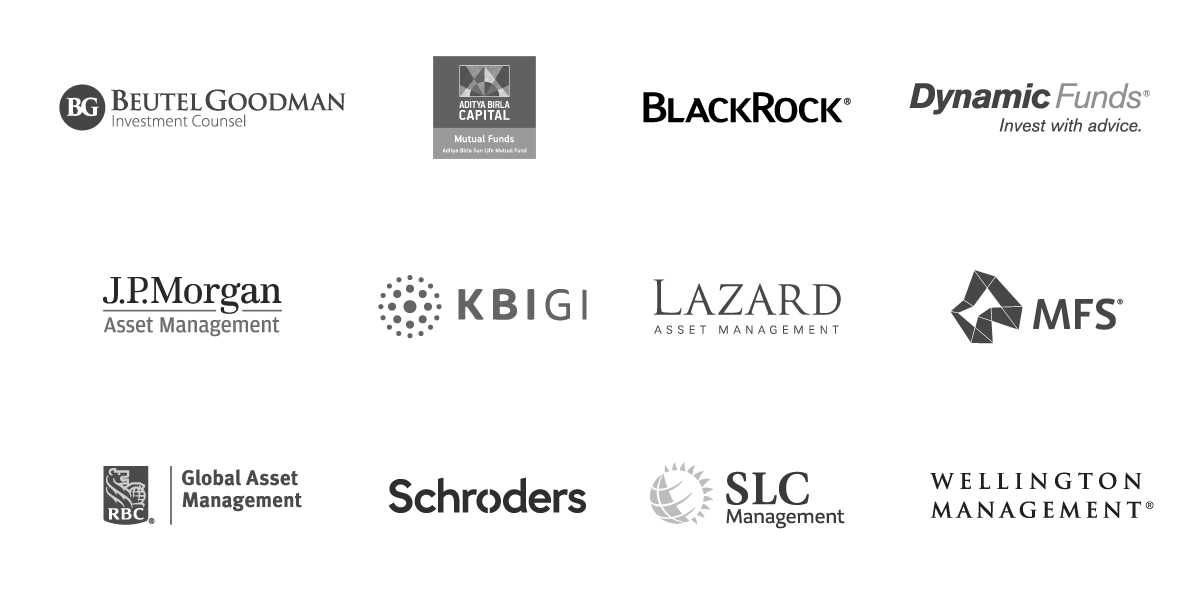 Logos used with permission
*For over ten years, our Multi-Asset Investment Team and sub-advisors have brought an investment focused attitude to how they manage funds for Clients and investors by continually fine tuning their approaches, and incorporating new ideas to capture opportunities and minimize risk.
*The Sun Life Granite Conservative Portfolio is not 10 years old. All the other funds are 10 years, but this particular fund is not 10 years as its inception is April 2, 2012.
Sun Life Granite Managed Solutions invests in mutual funds and/or exchange traded funds (ETFs). Commissions, trailing commissions, management fees and expenses all may be associated with mutual fund investments. Please read the prospectus before investing. Mutual funds are not guaranteed, their values change frequently and past performance may not be repeated.
All trademarks published in this document are those of their respective owners. Used with permission. MFS Investment Management or MFS refers to MFS Investment Management Canada Limited and MFS Institutional Advisors, Inc. SLC Management refers to Sun Life Capital Management (Canada) Inc. Birla Sun Life Asset Management Company Ltd. is a joint venture between the Aditya Birla Group and Sun Life Inc. Sun Life Global Investments is a trade name of SLGI Asset Management Inc., Sun Life Assurance Company of Canada and Sun Life Financial Trust Inc. SLGI Asset Management Inc. is the investment manager of the Sun Life Mutual Funds, Sun Life Granite Managed Solutions and Sun Life Private Investment Pools. © SLGI Asset Management Inc. and its licensors, 2021. SLGI Asset Management Inc. is a member of the Sun Life group of companies. All rights reserved.