It's no secret that the industry doesn't lack choice in managed solutions, or "all-in-one" portfolios. And no wonder! It's an investment solution that delivers broad diversification in a single investment and caters to different investor needs through a suite of "target risk" portfolios. Our Sun Life Granite Managed Solutions is an example of this and provides different blends of equity/fixed income funds to align with different investor risk tolerances and timeframes.

Our Sun Life Granite Managed Solutions also follows an open architecture portfolio design. But what exactly does that mean? Let's break it down.

No one manager can be the best in every asset class. So, we seek specialized expertise with our multi-manager approach. With Sun Life Granite Managed Solutions, you benefit from an all-in-one, actively managed portfolio that's aligned to your goals and risk tolerance. But you also benefit from the deep investment expertise of some of the industry's most highly regarded fund managers. For example, a manager that specializes in Canadian Equity requires differentiated skills and expertise compared to an emerging market equity manager, or one that specializes in global fixed income.

One analogy for using sub-advisors might surprise you: your phone. Regardless of the type of phone you use, it will have apps from various developers that come together to make up your cellular experience. The apps don't all come from one developer like Apple or Google. Instead, the phones are a vehicle for creativity from app developers around the world. Meaning, the app you use to tune a guitar comes from a different provider than the app that helps you track expenses. Wouldn't you prefer a developer with music expertise to help you tune your guitar and one with financial experience to help track your finances? At Sun Life Global Investments, we rely on that kind of intellectual diversity to build Sun Life Granite Managed Solutions.

To find these top-tier managers for each asset class, we put more than 4,000 funds through a rigorous selection process. This open architecture format is more than just a hiring model – it's also a risk management tool. Our broadened opportunity gives our team the flexibility to effectively respond to structural market changes and evolve the Granite strategic asset mix over time.

We carefully select specialized managers from all over the world to be a part of Sun Life Granite Managed Solutions, and unless they meet our exact standards on an ongoing basis, they may be removed. This allows us to choose managers we believe are the best fit for your portfolio.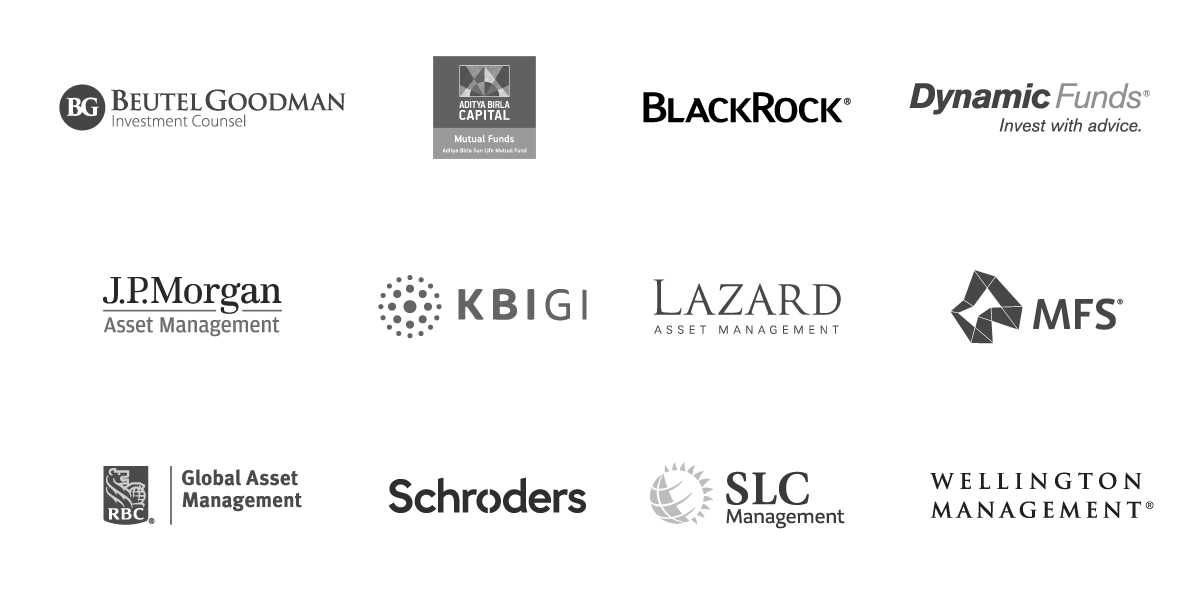 Logos used with permission
With Sun Life Granite Managed Solutions celebrating their 10-year anniversary in 2022, we'll be posting a series of articles to help investors understand the category and the Funds. This is article one of many, where we will look at how they are designed and managed, and we will show how they've evolved.
*For over ten years, out Multi-Asset Investment Team and sub-advisors have brought an investment focused attitude to how they manage funds for Clients and investors by continually fine tuning their approaches, and incorporating new ideas to capture opportunities and minimize risk. 
*The Sun Life Granite Conservative Portfolio is not 10 years old. All the other funds are 10 years, but this particular fund is not 10 years as its inception is April 2, 2012.